Products
Fast Chat
Phone: 0086-185-6637-5141
Whatsapp: + 0086 185-6637-5141
Wechat: rongfu0757

Email:
sales@gobeautylife.com

Skype: beautylife0757
-----------------------------------
More special models
could show to you.
We could produce
for your design.
Welcome to contact us to get the BEST price.
------------------------------------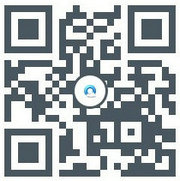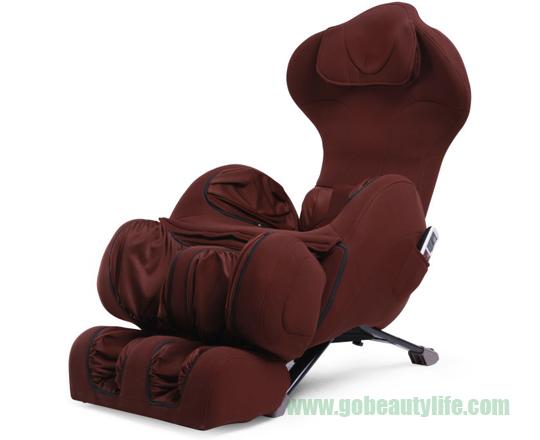 Description
Cheap Lounge Zero Gravity Reclining Massage Chair BL-M017-2
Feature:
1. Air pressure massage for hear, shoulder neck, back, waist, buttocks, upper legs and calf.
2. Heating function for back and buttocks.
3. The backrest angle can be adjusted with the calf massager angle adjustment linked.
4. Auto full body massage function and auto partial massage switchable.
5. Air bag massage intensity adjustable.
6. On/off operation of the heating function.

Selling points
1. Design: It looks very cute, colorful fabrics, a lot of female and kids like it very much.
2. Low price: to made it affordable for most people.
3. Low failure rate: the only part that might broken is the mother board, and it is easy to replace, you don't even need a afte sales team to sell this chair. Just send your customer that board when their chair is out of work.
3. Support the body perfect: When lying down on the chair, every part of the body got a perfect support, and combine with teh massage function, this is the best relax chair after a whold day hard work.
Effects
1. Correct spine: Special designed backrest air bags and massage program drives the spine to the correct position, help relief
the back pain and tired
2. Sharp the hips: Equipped an air bag system for the buttocks massage, provide powerful air pressure extruding, swing.
3. Sharp the calf: Air bag system help sharp the calf.
4. Relaxation: Zero gravity position, help get the best rest for tired people.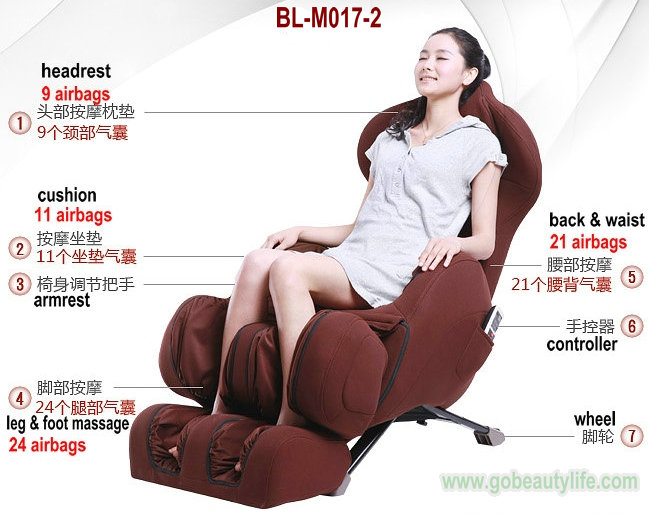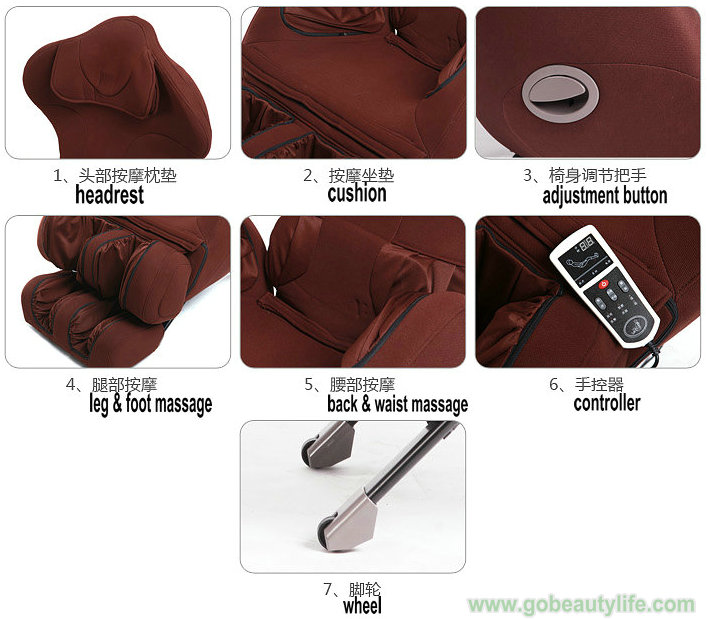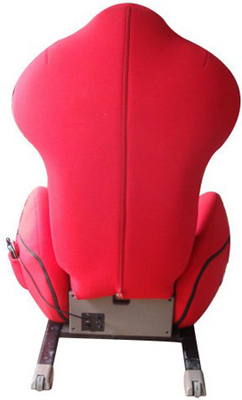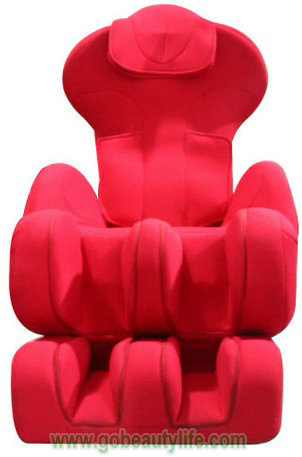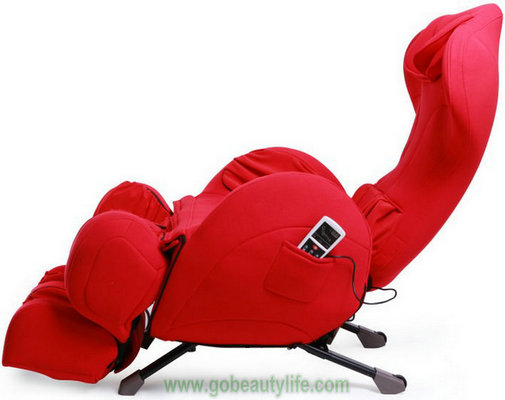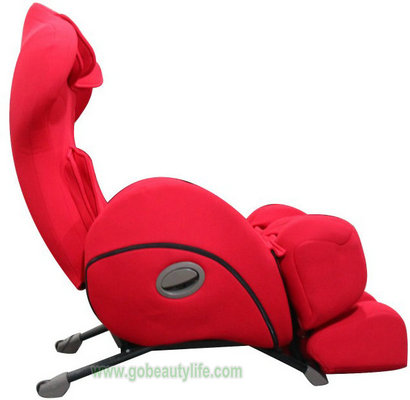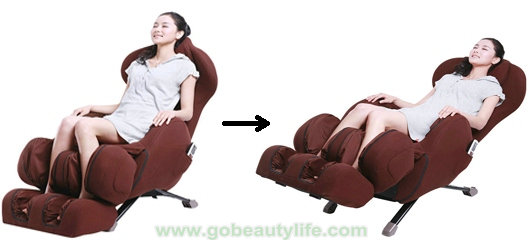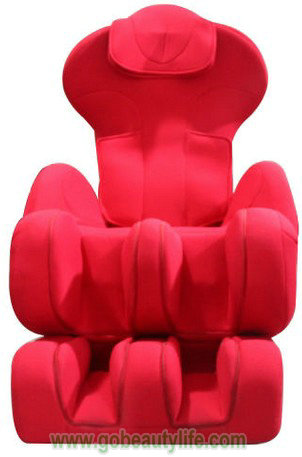 Related Products