Products
Fast Chat
Phone: 0086-185-6637-5141
Whatsapp: + 0086 185-6637-5141
Wechat: rongfu0757

Email:
sales@gobeautylife.com

Skype: beautylife0757
-----------------------------------
More special models
could show to you.
We could produce
for your design.
Welcome to contact us to get the BEST price.
------------------------------------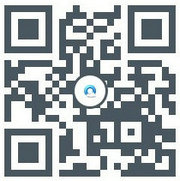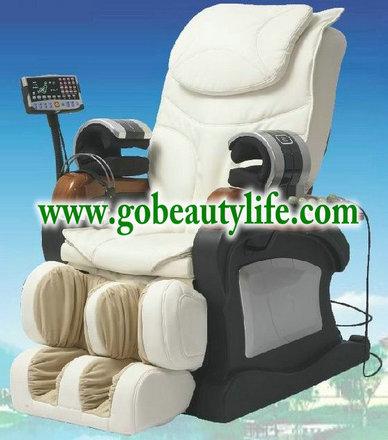 Description
3D Multifunction Luxurious Massage Chair BL-M001-2
Multi-function:
1. The product was fitted up with one set of vertically movable, quad-roller, soundproof designed and intellectual mechanical massage hands.

2. Provides six kinds of emulational massage function of Shiatsu, kneading, flapping, knocking, simultaneous kneading and flapping, and vibrating. Meanwhile we add some more human massage methods such as relax, health care, physical therapy, fatigue, prescription and awake functions.

3. Adjustable and automatically scans the massage point of the upper body and shoulder.

4. Automatically offers massage for the upper body .(Three optional areas of the entire body, the shoulder and neck, the back and waist)

5. Offers manual massage for the upper body in three optional areas of the entire body, the shoulder and neck, the back and waist by five massage modes with five levels of speed respectively. Under the massage modes of flapping, shiatsu and knocking, the width between the two massage hands is adjustable with three levels of wide,middle and narrow.The massage hands are vertically and accurately movable to fit your position in the state of the fixed back stretch.

6. Air-massage functions for the lower body are conducted by 33 air bags.Air massage functions are added newly.

7. Vibrating massage function in back, buttocks and calves with three options of high,low off respectively.

8. Music function.(Up and Down options)

9. Synchronous music massage function:The intensity and speed of the back massage react along with the frequency of the music.

10. The calf rest and backrest are power-lifted and reclined respectively.(Include lifting calf rest and backrest; reclining calf rest and backrest, restoring the calf rest and backrest automatically)

11. Programmed with calf horizontal stretch function.

12. Restoring the massage hands automatically.

13. Disposes VFD screen,MP3 player,Earphone,Mini-cup bracket,and the jade thermotherapy which the temperature is adjustable.

14. Completely humanistic designed,comfortable,rich and classical looking.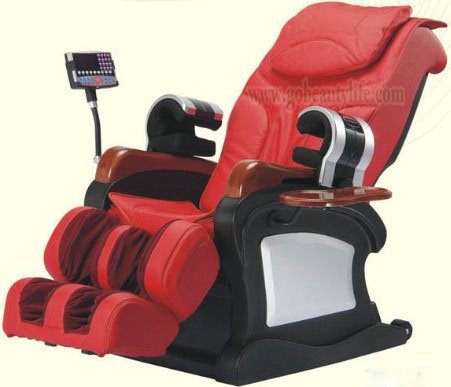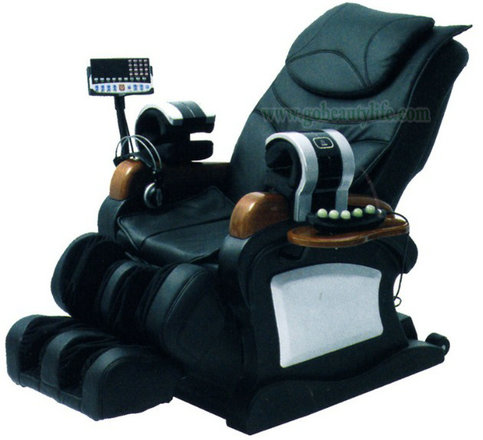 Specification :
Power :220W
GW: 103KGS, NW:88KGS
MEAS: 78*78*124 CM
QTY: 39PCS/20FT,81PCS/40GP,81PCS/40HQ
AIRBAGS:72PCS AIR VALVES:18PCS. AIR PUMP: 2PCS
Related Products